Master Fitter and Tri Bike Guru, Chris Vassiliades, gives his thoughts on the "Best Buy" of the year.
"Iconically Fast" was Cervelo's slogan for the new P2 that came out in 2014, and it fit the bike perfectly. The P2 has definitely become an icon in the world of triathlon bikes. Back in 1996, Cervelo set the bar very high with the first P2, and it has gone on to become the best selling tri bike of all time. In fact, this post brings me back full circle to my first tri bike, a bright red 2002 Cervelo P2K that was as fast as it was beautiful. Since then, the story of the P2 has become an interesting one. The P2C (carbon), introduced in 2004, sold so well that it went a full decade before receiving an update. Then, in 2014, the "Icon" itself also received an upgrade; the P2 was made stiffer, faster, and more comfortable than ever before.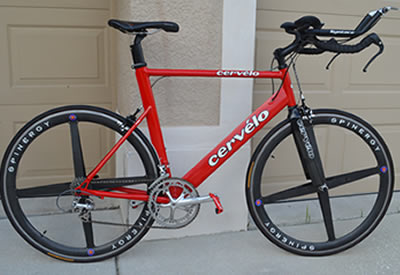 But, we aren't here to talk about the upgrade to the P2 that's old news; we are here to talk about the best bang for the buck in the Tri industry. The 2017 P2 with Ultegra Di2 shifting is an amazing bike for an unbelievable price.
I have always said that electronic shifting is the way to go for all triathletes. Properly fit and set-up, Shimano's Di2 shifting system wastes no energy to shift, all you are doing is touching a button. Shifting is quick, precise and almost effortless. Electronic shifting encourages more frequent shifts and riders maintain their cadence. A higher and more consistent cadence usually means fresher legs for the run. The only downfall has been that it is expensive and out of the budget of many athletes when shopping for a new bike. Not anymore. Cervelo has priced the electronic P2 at $3700 that is only $900 more than the mechanical 105 build! Iconic speed with Di2 shifting for under $4000 is outstanding.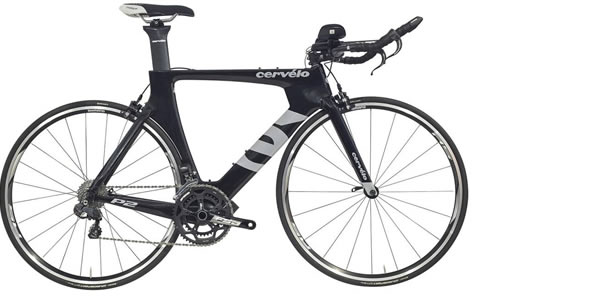 That being said Cervelo left out, what I feel is an important piece of equipment. I know it was to keep the price below the $4K threshold but this bike does not come with brake lever shifters. In my opinion if you are doing any climbing you're going to want to upgrade to these shifters. It is where a lot of the magic is in having Di2, being able to shift while on the bullhorns. This upgrade is $359 but I believe having the ability to shift when your hands are on the brake levers is a real advantage and is worth every penny.
The 2017 Cervelo P2 Ultegra Di2 is fast, comfortable and comes in a wide range of sizes to fit just about anyone. If it is time to upgrade your old tri bike, or if you are getting into triathlon, this bike is a great value that provides the benefits of electronic shifting at a budget friendly price.
Element Multisport is a leader in Professional Bike Fittings and Triathlon Bike Experts of almost 10 years. Stop in and talk to one of our knowledgable staff to see if a Cervelo P2 is the right bike for you.